About Agate Cambay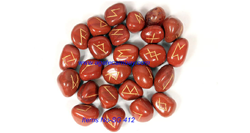 We Sajid Gems / Agate Cambay are the manufacturer and exporters of all kinds of Tumbled Stones, Dowsing Gemstone Products, New Age Metaphysical, Fengshui, Gothic & Celtic Supply, Chakra, Esoteric, Tibetan Healing Crafts, Reiki Healing, Pagan, Wiccaan, all Agate, Onyx & Semi Precious Stones.
The Company has two independent manufacturing units in the city of cambay and Jaipur, fully equipped with latest machinery and experienced craftsmen.
Our city Cambay is known to be the Birth Place of Agate. As this being our family business we have a vast experience in this field, we are always able to maintain a consistent policy of offering our Products, of reliable quality at competitive prices. Our Company has been recognized widely for their high standard of quality. Prompt service and fullest sincere co-operation are our motto and we will keep up the same to the entire satisfaction to strengthen our cordial business relations.
Our products are Cabochons in free size and mm Sizes, Tumbled Stones, Pebbles, Gemstones, Bowls, Gemstone Eggs, Points, Tibetan Wands, Massage Wands, Wands, Twisted Massagers, Pendants, Gemstone Spheres [Balls], Chips Necklaces, Heart Pendant, Massage Sticks, Chakra Sticks, Chakra Symbols, Chakra Sets.
Healing Sticks, Rosewood Healing Sticks, Fengshui, Beads, Crystals, Agate Items, Arrow Points, Gemstone Pendulums with 20 Touch Silver Chain, Beaded Pendulums, Agate Slabes, Gemstone Slice, Pyramids, Angels, Puffed Heart, Healing Hearts, Merkaba Stars, Star Of David, 92.5 Silver Casing Agate, Dorje, Vishwa Vajra, Phurba, Obelisk, Points, Artifact, Tower, Double Terminated Point & Wands, Platonic Solids, Geometry Sets, Healing Wands with 92.5 Silver, Casing, Shiva Eye, Runes Stones, Arrow Heads, Worry Stone, Palmstones, Thumb Stone, Smooth Stones, Shiva Lingams, Spearheads, Specimen and many different shapes as per requirement.
From the following stones : Bloodstone [ Heliotrope], Moss Agate, Fancy Jasper, Red Cornelean, Red Jasper, Green Aventurine, Red Aventurine, Yellow Aventurine [Golden Quartz], Camel Jasper, Peach Aventurine, Crystal Quartz, Smokey Quartz, Amethyst, African Amethyst, Garnet, Rose Quartz, Snow Quartz, Black Jasper, Green Jasper, Chowrite, Vasonite, Blue Sapphire, Kyanite, Calcite, Grey Agate, Banded Agate, Tree Agate, Lapiz Lazuli, Sodalite, Sunstone, Citrine, Amazonite, Black Tourmaline, White Rainbow, Moonstone, Black Rutilated, Golden Rutilated, Black Obsidian, Snowflake Obsidian, Labrodorite, Ruby in Zeosite, Ruby Fuschite, Spinal Fushite, Multi & Green Fluorite, Iolite, Indian Ruby, Emerald Fushite, Aquamarine, Amber, Praynite, Black Onyx, Azurite [ Synthetic ], Yellow Tiger Eye, Black Tiger Eye, Blue Gold Stone, Brown Gold Stone, Blue Lace Agate, Blue Tiger Eye, Conglomerate Agate, Criyso Press, Dendrite Opal, Dall Mantion, Spotted Jasper, Firoza[Green], Fosal Coral, Green Onyx, Hemetite, Iron Tiger Eye, Lapid Skin, Marium, Melachite [ Original & Synthetic ]Moon Stone Green, Mother of Pearl[ White & Colours ],Banded Firoza, Ocean Jasper, Paull shell, coloured Pearl, Picture Jasper, Pinkless Agate,Polkot Dot Agate, Red Opal [Synthetic], Red Tiger Eye, Rhodochrosite, Rodonite, Whitolite, Scenery Jasper, Sujilite, White Opal [Synthetic], Turquoise [ Original & Synthetic ], Unokite, Coral [ Original & Synthetic ], Red Onyx,  Aquva Onyx, Blue Onyx, etc.
We used only natural-original stones not dyed or artificial for each chakra, but we dyed only onyx stones.
We produce Hand Polished Tumbledstones from many minerals.
We check quality before packing, so you will get first quality goods from our company.
If you have any questions for business needs, please contact us by telephone or reply by email and we'll be happy to help you. Mail me to find our complete pricelist in PDF format along with pictures.
We ship via tnt, fedex  & sea cargo as well & accept wire transfer.